The cryptocurrency market has recovered after a Sunday-Monday crash this week. The recovery is associated with the developments in the US and the drop of the US Dollar overnight.
Cardano is one of the coins to watch as there are signs of a bullish continuation. As seen on a 4H chart ADA/USD has established a descending channel and is proceeding within its support and resistance levels. As seen on the chart the current setup, support from EMA50 and MACD demonstrate a bullish run up to a resistance near $0.322270.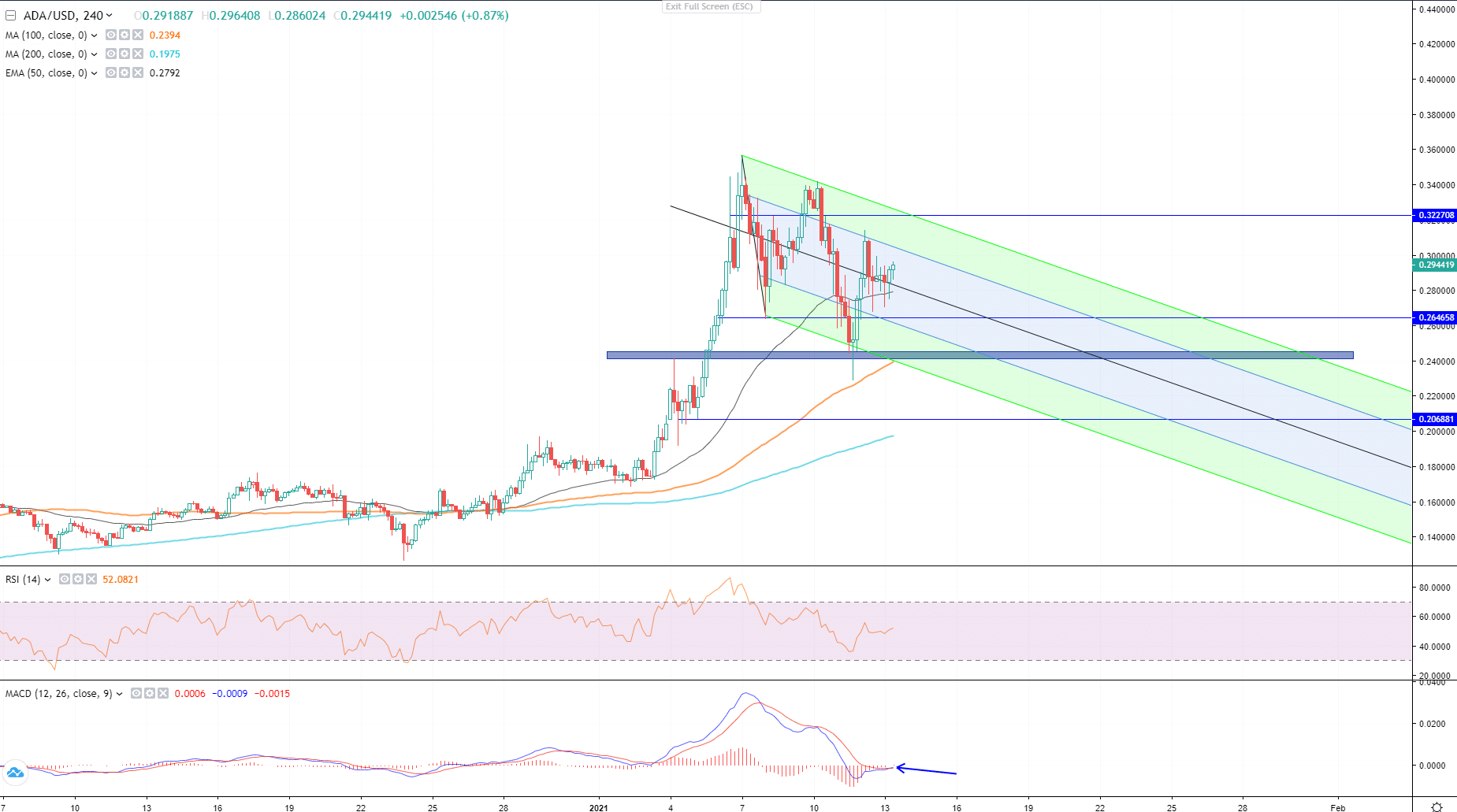 However, to do so, Cardano has to overtake another short-term dynamic resistance, described on an hourly chart below. As seen on the chart, both uptrend and downtrend scenarios are valid. The bet on an uptrend could be higher as Cardano cleared off the upper edge of a triangle on the same chart.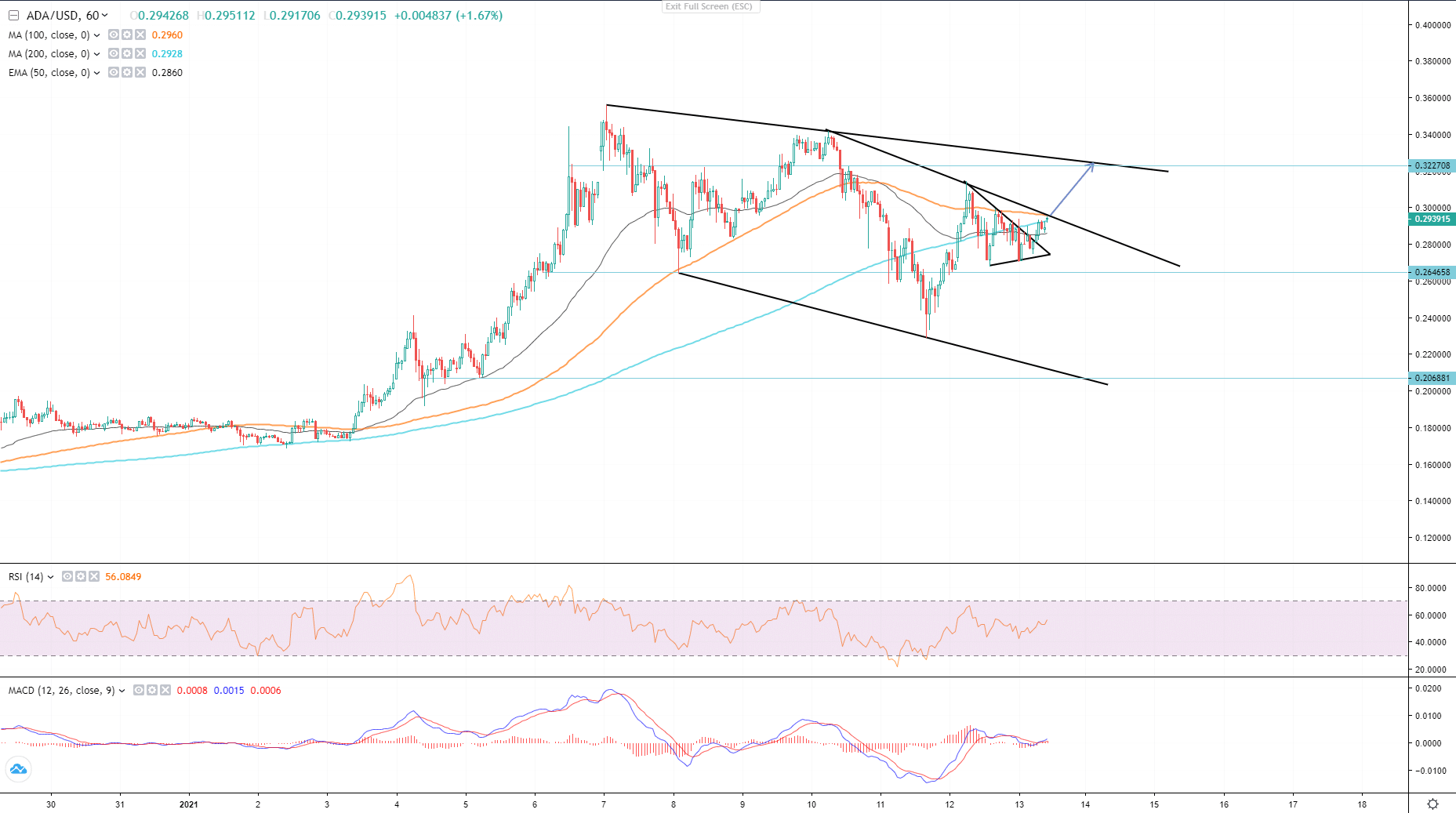 On a 15M chart there are two harmonic patterns on the watch, the first described below is a Gartley pattern.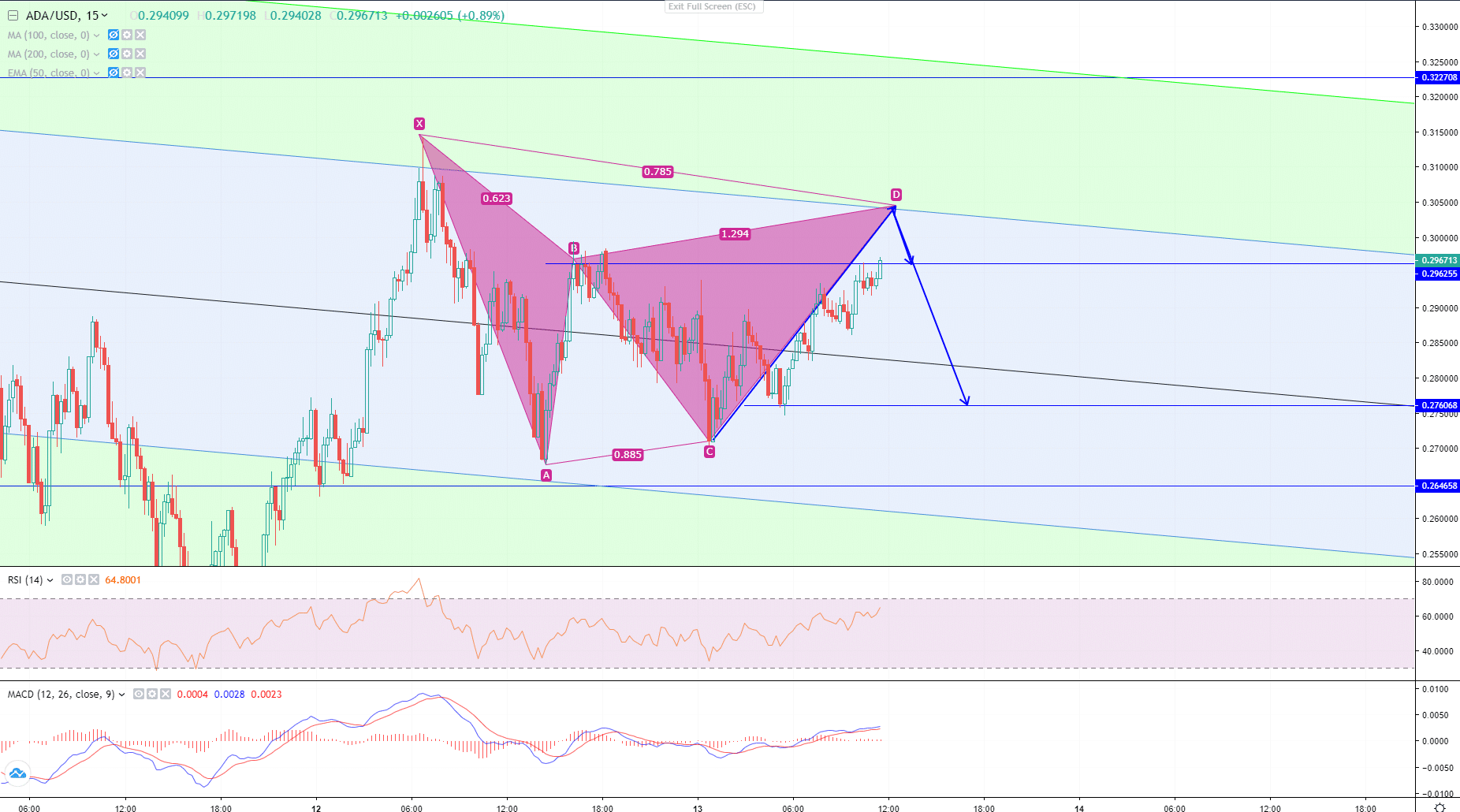 And…
CLICK HERE TO READ MORE
→
[
ADA/USD Analysis: Patterns And Levels To Watch
]