Bitcoin is up big-time in the past six weeks: per CryptoSlate market data, the leading cryptocurrency has appreciated by 70 percent. This makes it the world's best performing macro asset class.
Some see this rapid appreciation as a clear sign that Bitcoin will soon see a correction. But, according to a volatility analysis by a fund manager in the space, the truly volatile portion of this rally hasn't even started yet.
Bitcoin volatility isn't anywhere close to where it was in 2017
Bitcoin has basically gone parabolic over the past two months.
But as can be seen, this rally has not been punctuated by the sharp rallies and drops of previous bull markets.
Founding partner at Bitazu Capital, Mohit Sorout, recently shared the chart seen below: it shows that Bitcoin's historical volatility index is currently close to multi-year lows despite the coin gaining 70 percent in six weeks.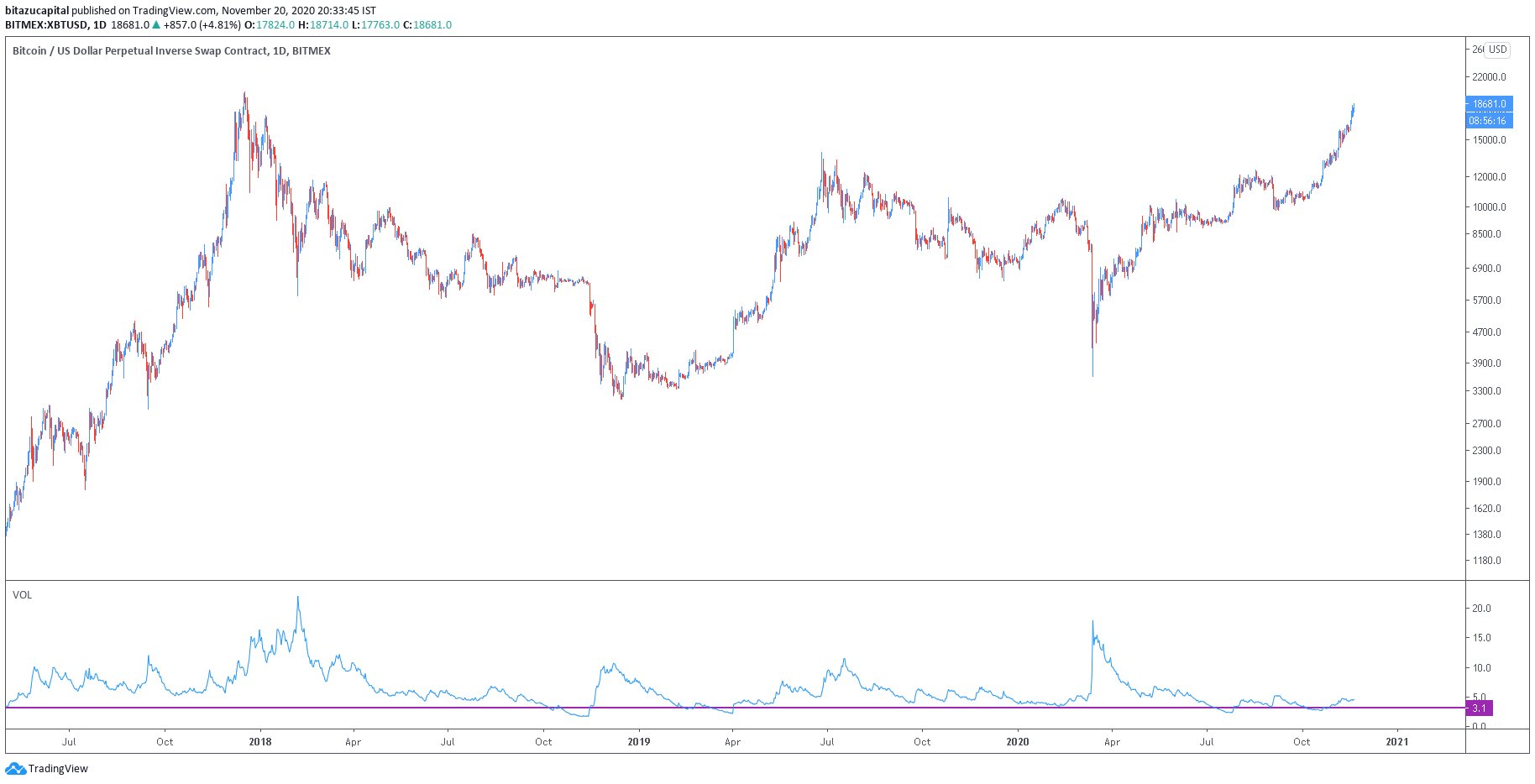 If we expect…
CLICK HERE TO READ MORE
→
[
Bitcoin's true rally hasn't even started yet, volatility analysis shows
]